Father
Leonard Bertram Oldman
Mother
Kathleen Cheriton
Sister
Laila Morse
Wife
Lesley Manville(1987-1989), Uma Thurman(1990-1992), Donya Fiorentino(1997-2001), Alexandra Edenborough(2008-2015), Gisele Schmidt(2017-)
Son
Alfie Oldman, Gulliver Oldman, Charlie Oldman
Granddaughter
Matilda Oldman
Grandson
Ozzy Oldman
Relatives

Robert Thurman(Father of Uma Thurman)

Nena von Schlebrügge(Mother of Uma Thurman)

Gerald Bromfield(Ex brother in-law)
Gary Leonard Oldman is an English actor, musician who was born on 21st March 1958 in New Cross, London, England. He won Academy Award for his role in the movie Darkest Hour(2018) and was nominated previously in 2012. He has won numerous other awards including BAFTA awards.
Gary Oldman Parents
Gary Oldman was born to Leonard Bertram Oldman &
Leonard Bertram Oldman: A sailor in the British Navy who lived between 1921 and 1985. Leonard worked as a welder in his later life
Kathleen Cheriton: She took care of her children in the absence of her husband who was an alcoholic, she died in 2018.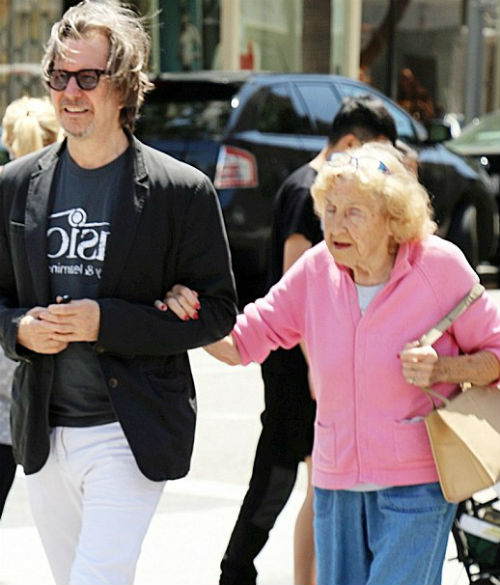 Image: Gary Oldman with mother Kathleen Oldman
Gary Oldman Wives
Lesley Manville: Actress Lesley met Gary while working together at the Royal Court Theatre. Gary left her in 1989 , months after son Alfie was born.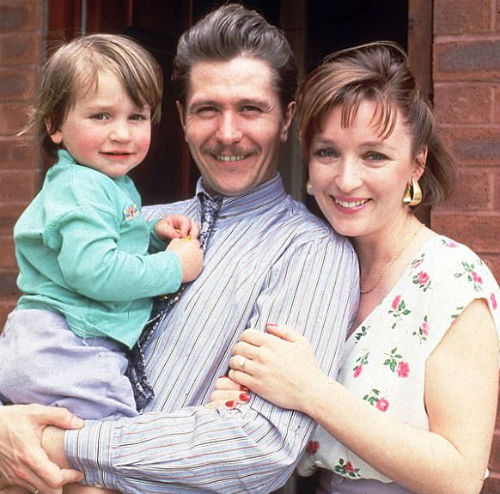 Image: Gary Oldman with 1st wife Lesley Manville & son Alfie Oldman
Uma Thurman: Gary married actress Uma Karuna Thurman in 1990 after a brief period of knowing at the sets of movie State of Grace(1990), they divorced in 1992.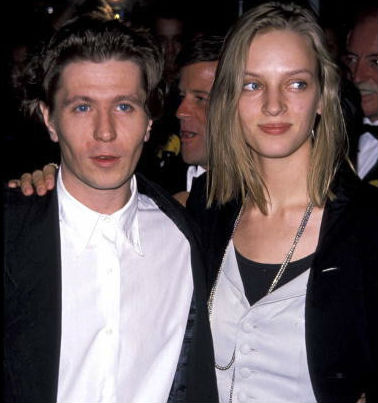 Image: Gary Oldman with Uma Thurman
Donya Fiorentino: Gary was married to Donya from 1997 to 2001, they have two children Gulliver Oldman(born in 1997) & Charlie Oldman(born in 1999), the relationship ended badly, with Donya accusing ary of physical torture which was found to be false later.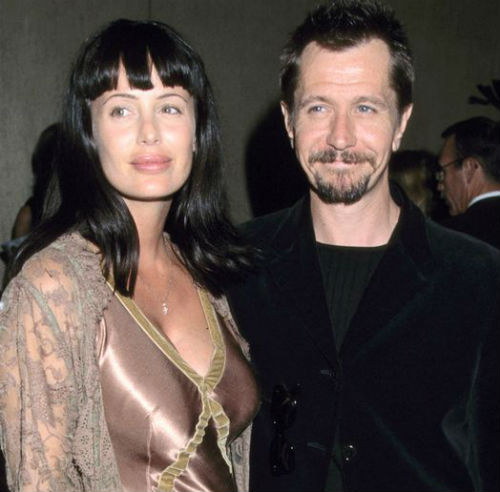 Image: Gary Oldman with Donya Fiorentino
Alexandra Edenborough: She is a British actress and singer, the couple married on 31st December 2008 in Santa Barbara, California, the couple divorced on 9th January 2015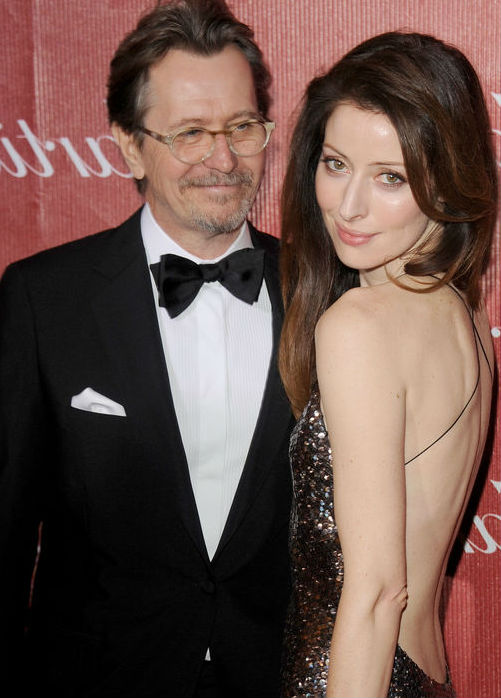 Image: Gary Oldman with Alexandra Edenborough
Gisele Schmidt: She is an art curator and writer, Gisele and Gary got married in September 2017 in Douglas Urbanski's(Gary's manager) home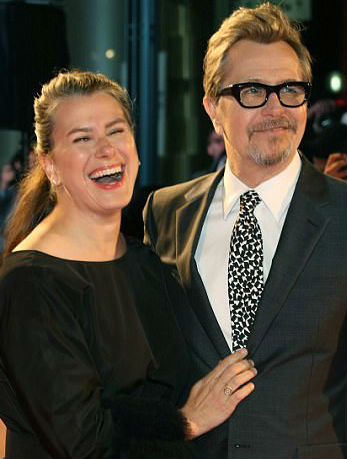 Image: Gary Oldman with Gisele Schmidt
Gary Oldman Sister
Laila Morse: She was born as Maureen Oldman on 1st August 1945 to Kathleen and Leonard Oldman, Laila is her stage name. She married Gerald Bromfield in 1962 and divorced in 1970. She has two children Gerry & Tracy Bromfield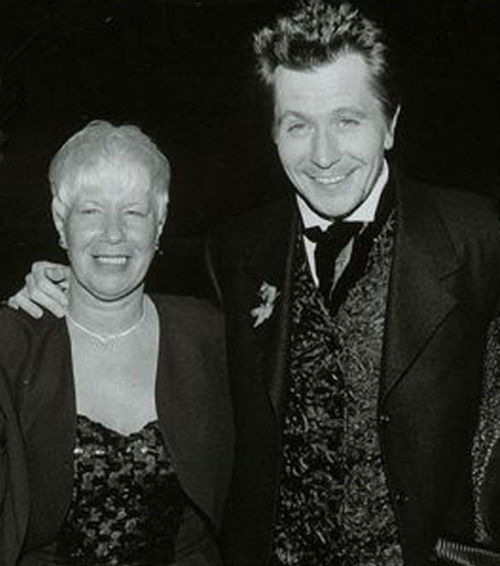 Image: Gary Oldman with sister Laila Morse
Gary Oldman Children
Alfie Oldman: Born he eldest son of Gary Oldman to actress Lesley Manville in 1989. He has 2 children in Matilda Oldman and Ozzy Oldman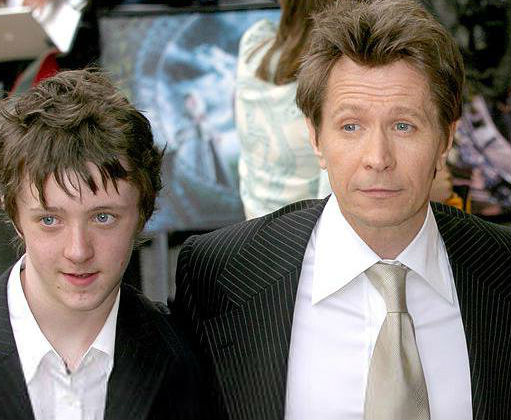 Image: Gary Oldman with son Alfie Oldman
Gulliver Flynn Oldman: Gulliver was born in 1997 to Donya Fiorentino & Gary, he was the first child of the couple and Gary's 2nd child in total.
Charlie John Oldman: Charlie was born in 1999 to Donya Fiorentino & Gary.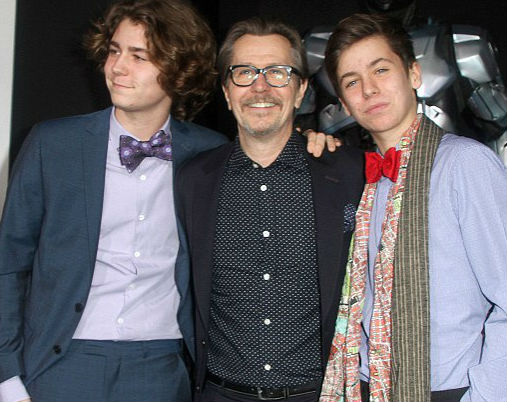 Image: Gary Oldman with sons Gulliver and Charlie
Gary Oldman grandchildren
Matilda Oldman: Matilda is the eldest child of Alfie Oldman, the first son of Gary Oldman
Ozzy Oldman: Ozzy is the second child of Alfie Oldman
Gary Oldman Niece & Nephew
Through his sister Laila Morse's marriage to Gerald Bromfield, Gary has a niece and nephew each in Gerry Bromfield & Tracy Bromfield