Father
Nikolai Stepanovich Zakharenko
Mother
Maria Stepanovna
Sister
Svetlana Gurdin/ Lana Wood (younger sister, born 1946)
Husband
Robert Wagner, Richard Gregson
Sister In-law
Mary Wagner
Brother In-law

Jack Wrather Jr.

Karl Brent

Stephen Oliver

Richard Smedley

Allan Balter

Mother In-law
Hazel Alvera Boe Wagner
Father In-law
Robert John Wagner Sr.
Daughter
Natasha Gregson Wagner, Courtney Brooke Wagner
Stepdaughter
Katie Wagner
Son in-laws
Barry Watson(Natasha), D.V. DeVincentis(Natasha)
Grandchildren
Clover Clementyne Watson
Grandfather
Stephan Zakharenko(paternal), Stepan Zudilova(maternal)
Grandmother
Eudoxia Sauchenko(paternal)
Uncles
2 (paternal)
Aunt
Olga Tatuloff(maternal, half-sister of Natalia's mother Maria)
Nephew
Evan Smedley
Natalie Wood was an American actress who rose to fame as the child artist (at the age of 4) and continued a career full of success until her unfortunate drowning in 1981 at the young age of 41. She was the winner of Golden Globe Awards and nominated multiple times at the Academy Awards.
Natalie Wood Parents
Natalie Wood was born as Natalia Nikolaevna Zakharenko on 20th July 1938 in San Francisco, California to immigrant parents- Maria Stepanovna(Mother, Russian) & Nikolai Stepanovich Zakharenko (Father, Ukrainian)
Nikolai Zakharenko immigrated to USA with his mother & two brothers.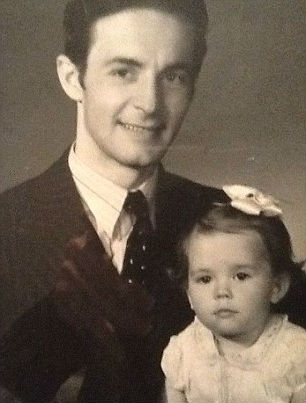 Image: Natalie Wood with father Nikolai Zakharenko
Maria Stepanovna was from the Siberian town of Barnaul.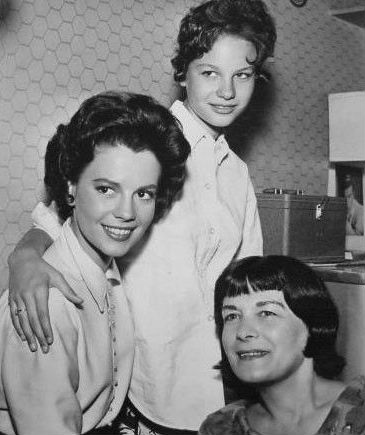 Image: Natalie Wood with sister Lana & Mom Maria
Natalie Wood Sister:
Svetlana Gurdin/ Lana Wood: Svetlana is the younger sister of Natalie (the family surname was changed to Gurdin), she was born on 1st March 1946. She is an American actress, producer known for her role as the bond girl in Diamonds Are Forever (1971)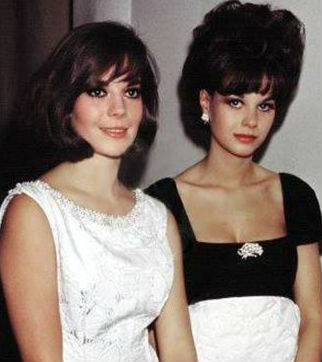 Image: Natalie Wood with sister Lana Wood
Natalie Wood Husbands
Robert Wagner: Robert Wagner is an American actor & producer. She was 18 when she dated Robert (who was 26 at the time), the date was arranged by the studio, the couple married on 28th December 1957 for the first time and divorced about 5 years later in 1962 for the first time.
The couple married again in 1971 and remained married till Natalie Wood died in 1981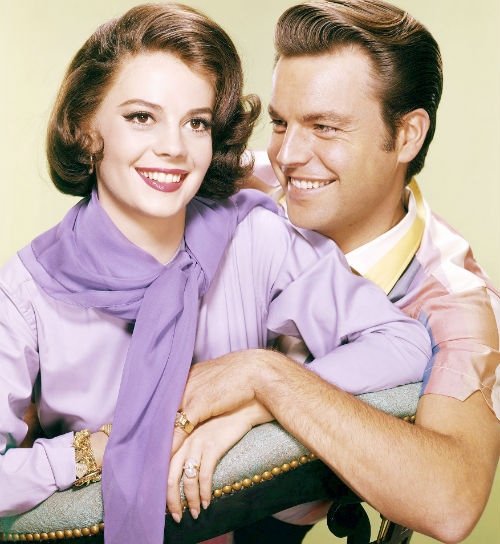 Image: Natalie Wood & Robert Wagner
Richard Gregson: is a British talent agent, writer and producer. He married actress Natalie Wood on 30th May 1969, the relationship ended with a divorce two years later in 1971, the couple had a daughter named Natasha Gregson Wagner in 1970.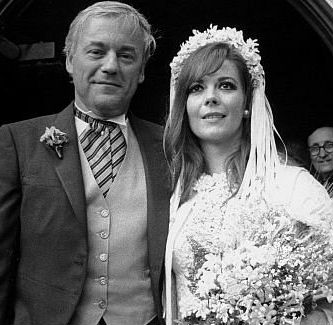 Image: Natalie Wood wedding Richard Gregson
Natalie Wood Children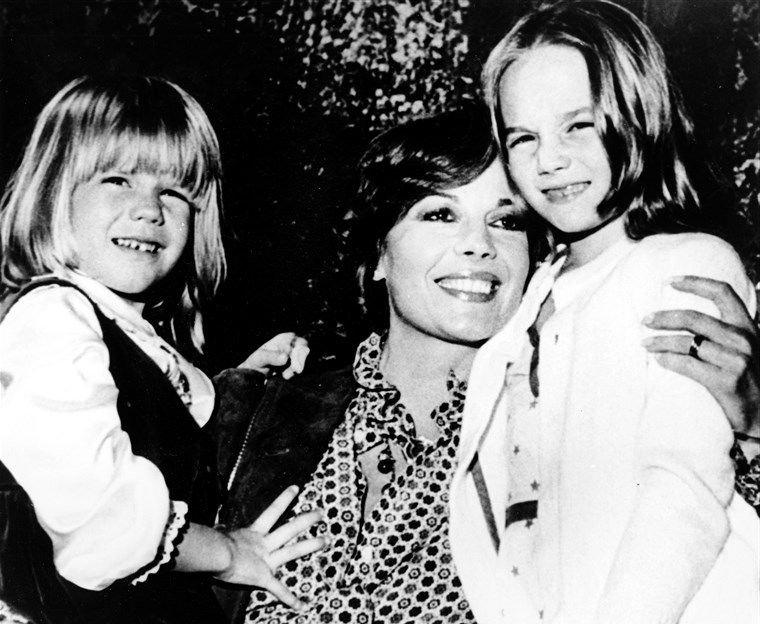 Image: Natalie Wood with Daughters- Courtney & Natasha
Natasha Gregson Wagner: Natasha was born on 29th September 1970 in Los Angeles, California to Richard Gregson and Natalie Wood.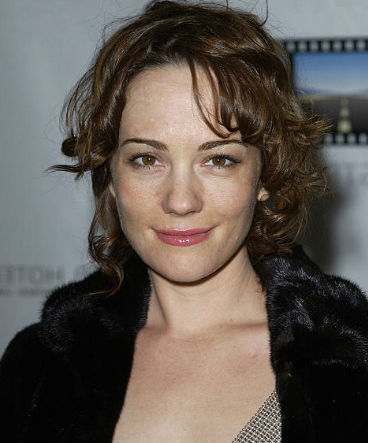 Image: Natalie Wood's elder daughter Natasha Wagner
Courtney Brooke Wagner: Was born the second child of Natalie Wood and Robert Wagner.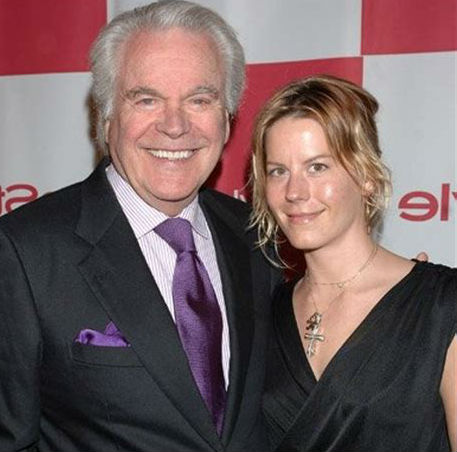 Image: Courtney Brooke Wagner & Robert Wagner
Natalie Wood Relationships
Elvis Presley: Natalie Wood had relationship with Actor and singer Elvis Presley for a brief period.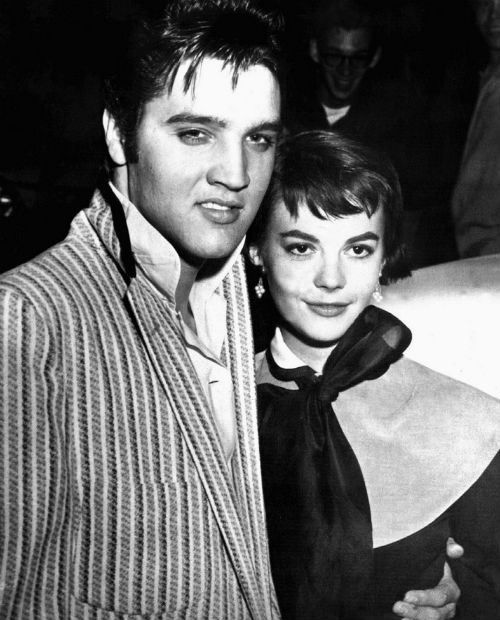 Image: Natalie Wood with Elvis Presley
Natalie Wood Grandparents
Her paternal Grandfather Stephan Zakharenko & Grandmother Eudoxia Sauchenko were Ukrainians from Kharkiv.
Stepan Zudilova: Her maternal grandfather was a worker in a Russian chocolate factory.