| | |
| --- | --- |
| Father | Marc Chalamet |
| Mother | Nicole Flender |
| Sister | Pauline Chalamet |
| Friend | Ansel Elgort (classmate) |
| Grandfather | Harold Flender(Maternal), Roger Chalamet(Paternal) |
| Grandmother | Enid Rodman Flender(Maternal), Jean Ashworth(Paternal) |
| Uncle | Rodman Flender(maternal) |
| Friend | Ansel Elgort |
Timothée Chalamet is an American actor known for his works Homeland, Interstellar (2014), Call Me by Your Name(2017), Lady Bird(2017), Hostiles(2017).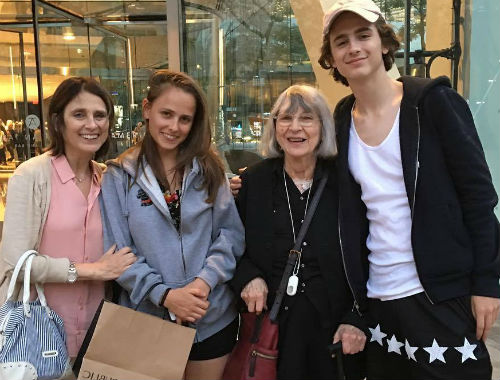 Image: Timothee Chalamet with Family: Mother, Grandmother, Sister
Timothee Chalamet Parents
Timothée was born on 27th December 1995 in New York City, United States to Nicole Flender(mother, American) & Marc Chalamet(father, French)
Nicole Flender: Timothee's mother is a broadway dancer, real estate broker from Hell's Kitchen, Manhattan. She is of of Austrian & Russian Jewish ancestry. She has worked in In the Heat of Passion(1992).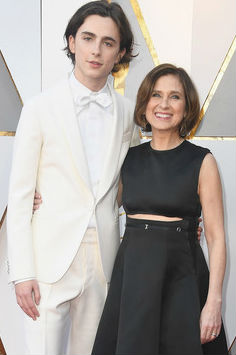 Image: Timothee Chalamet with Mother Nicole Flander
Marc Chalamet: A French editor who works for UNICEF from Le Chambon-sur-Lignon, Lyon, France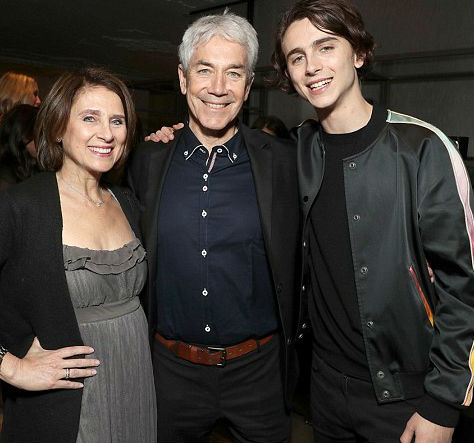 Image: Timothee Chalamet with Mother Nicole Flander & father Marc Chalamet
Timothee Chalamet Grandparents
Harold Flender: Harold is the maternal grandfather of Timothee, he was a writer and a screenwriter
Enid Rodman Flender: Enid Rodman is the maternal grandmother of Timothee, she is a writer and actress.
Roger Chalamet: Roger was a French Protestant church minister
Jean Ashworth: Jean was a Canadian who moved to France after her marriage to the French
Timothee Chalamet Sister
Pauline Chalamet: Pauline is an American-French actress known for her works Between Fear and Laughter (2016), Agnès et Milane (2017), One Life to Live(1999), Royal Pains(2009). She was born on 2nd January 1992.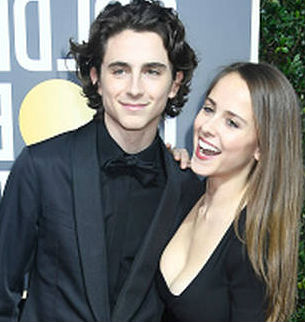 Image: Timothee Chalamet with sister Pauline Chalamet
Timothee Chalamet Uncle & Aunt
Rodman Flender: An American actor, director, producer and writer. He is the brother of Nicole Flander, mother of Timothee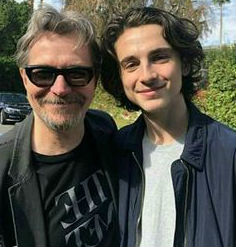 Image: Timothee Chalamet with uncle Rodman Flander
Amy Lippman: Amy is an American TV actress and writer. She married Rodman Flender and through him is the aunt of Nicole Flender's son Timothee
Timothee Chalamet Friends
Ansel Elgort: Ansel & Timothee studied together at the Columbia University, they both received Golden Globe nominations in 2017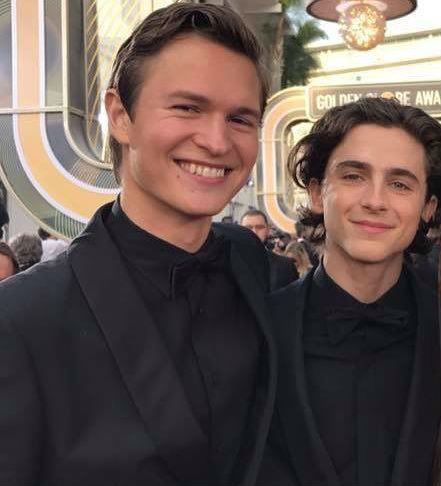 Image: Timothee Chalamet with Friend Ansel Elgort