Father
John Aniston
Mother
Nancy Dow
Brother
Alexander Aniston(half-brother, paternal), John Melick(half-brother, maternal)
Godfather
Telly Savalas
Stepmother
Sherry Rooney
Grandfather
Antonios Anastasakis(maternal), Gordon McLean Dow(paternal)
Grandmother
Stella Joanne(maternal), Louise Dow(paternal)
Uncle
Gustau Aniston
Aunt
Mary Aniston, Helen Aniston, Linda Dow, Martha Dow, Sally Dow, Joan Down, Jean Dow
Relatives/ Acquaintances

Douglas Pitt

William Alvin Pitt

Jane Etta Pitt

Douglas Pitt

Julie Neal Pitt

Phyllis Grissim Theroux

Eugene Albert Theroux
Jennifer Aniston is an American actress known for her works Friends(1995-2005), Cake (2014), We're the Millers (2013), The Bounty Hunter (2010), The Yellow Birds (2017), Just Go with It (2011), Rumor Has It... (2005), Along Came Polly (2004) among others.
Jennifer Aniston Parents
Jennifer Joanna Aniston was born on 11th February 1969 in Sherman Oaks, California to John Aniston(father) & Nancy Dow(mother)
John Aniston: John Anthony Aniston is a Greek American actor known for his work Days of Our Lives. He has been married twice to Nancy Dow and Sherry Rooney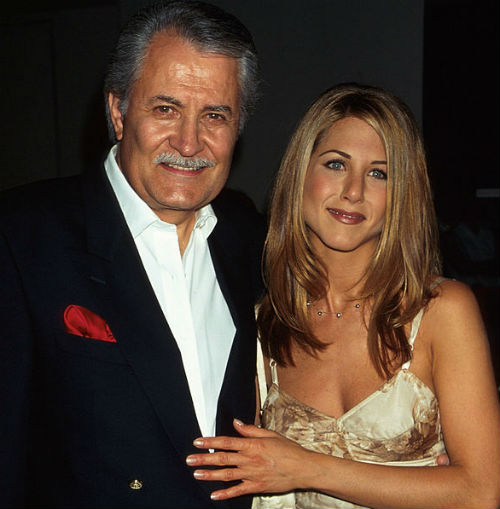 Image: Jennifer Aniston with father John Aniston
Nancy Dow: Nancy Maryanne Dow was an American actress born in 1936, she is known for her works- The Beverly Hillbillies, The Wild Wild west, The Ice House, Pure. She was married twice, once to Jack Melick a pianist in 1956 till 1961, and John Aniston in 1965. She has two children in John Melick and Jennifer Aniston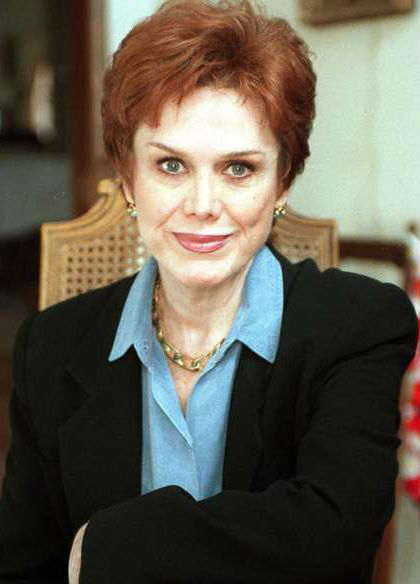 Image: Jennifer Aniston's mother Nancy Dow
Jennifer Aniston Siblings
Alexander Aniston: Alexander is the son of John Aniston and his second wife Sherry Rooney.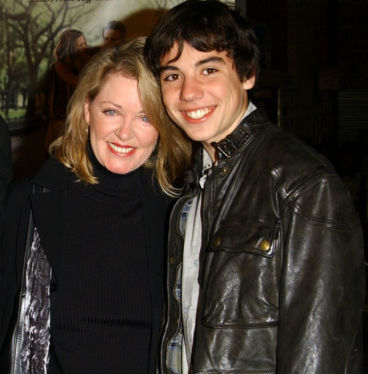 Image: Jennifer Aniston's half brother Alex Aniston with his mother
John Melick: John Melick is the son of Nancy Dow and her first husband musician Jack Melick. John is a director and writer.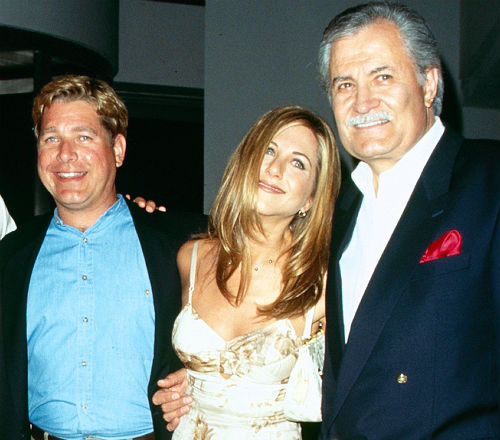 Image: Jennifer Aniston with half-brother John Melick and father
Jennifer Aniston Husbands
Brad Pitt: William Bradley Pitt is an American actor, producer. He is known for his works such as Seven, 12 Monkeys, Fight Club (1999), Ocean's Eleven (2001), Troy (2004), Mr. & Mrs. Smith (2005), Moneyball (2011) among others.
Brad Pitt and Jennifer met in 1998, she was young and was at her peak with the fame of Friends(1995-2005), he was a sensation by the time and their relationship was a regular news. The couple got married in 2000 in Malibu, the couple divorced in 2005.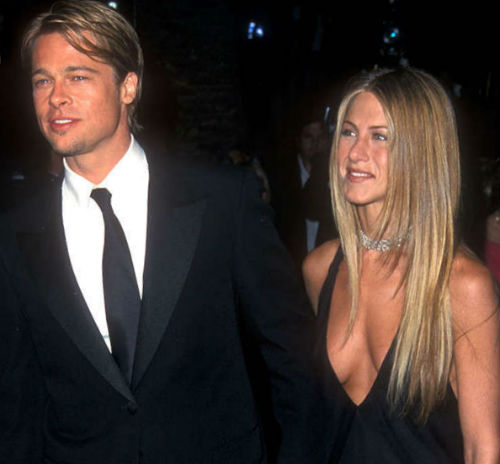 Image: Jennifer Aniston & Brad Pitt
Justin Theroux: Justin is an American actor, comedian, writer, producer. He is known for his works such as Mulholland Drive, Inland Empire (2006), The Leftovers (2014–2017), The Girl on the Train (2016).
Justin and Jennifer met in 2011 and got engaged in 2012, they had a house in Los Angeles, The couple got married in 2015 and separated in 2018 February.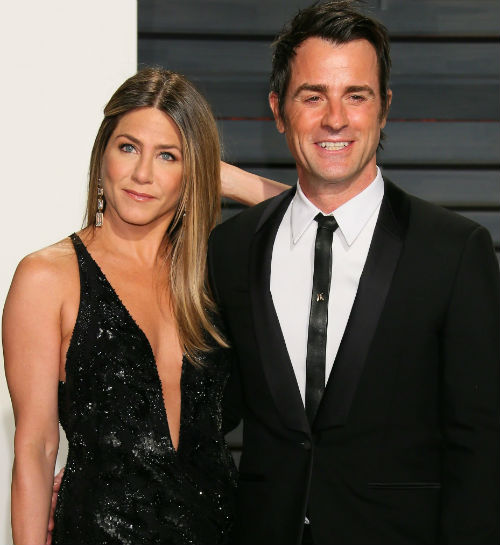 Image: Jennifer Aniston with Justin Theroux
Jennifer Aniston Ex-partner
Tate Donovan: Tate is an American actor and director known for his works in Damages, Argo, Good Night and Good Luck, Hostages, The O.C and for voicing Hercules movie.
Tate and Jennifer dated from 1995 to 1998, they were engaged for a brief period as well, but never got married.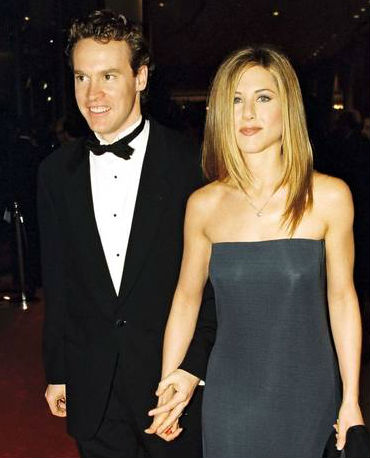 Image: Jennifer Aniston's & Tate Donovan