Mother
Claire Marie Stoermer
Father
Kazembe Ajamu Coleman
Grandmother
Daphne Stoermer (Maternal)
Grandfather
Phillip Hilary STOERMER (Maternal)
Great Grandfather

Fritz Hilary STOERMER

D. W. WHITELAW

Great Grandmother
Marian Elizabeth PEIR
Half Brothers

Julien Coleman

Austin Coleman

Half Sisters

Kaylee Coleman

Katianna Coleman

AnnaBella Coleman
Zendaya is an American Actress & Singer, she started her career as a child actress, model & a backup dancer. She is known for playing- Rocky Blue in "Shake It Up ", Rue Bennett in "Euphoria", Michelle in Spider-Man: Homecoming, Anne Wheeler in The Greatest Showman, K.C. Cooper in K.C. Undercover.
Zendaya's musical career includes singles such as - "Swag It Out" , "Watch Me", "Replay", "Rewrite the Stars" among others.
Zendaya Maree Stoermer Coleman was born on 1st September 1996 in Oakland, California, United States to Claire Marie Stoermer (mother) & Kazembe Ajamu Coleman(Father)
Zendaya's name comes from the name Tendai used by Shona people, her name means "To Give Thanks". She is a winner of "Nickelodeon Kids' Choice Awards" as well as "Teen Choice Awards" among others.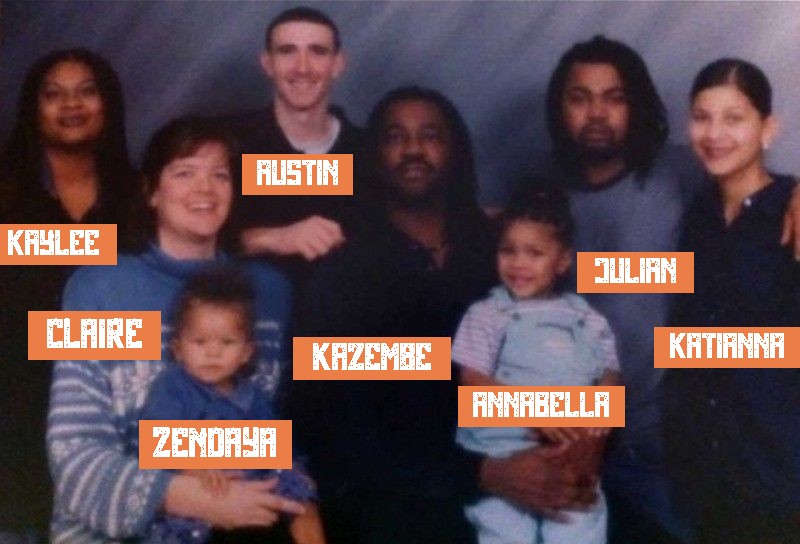 Image: Zendaya's Family- Parents+ Siblings
Zendaya Parents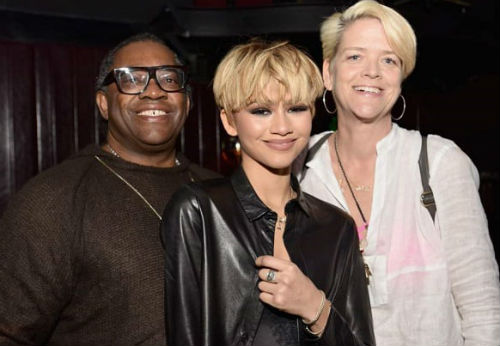 Image: Zendaya with parents
MOTHER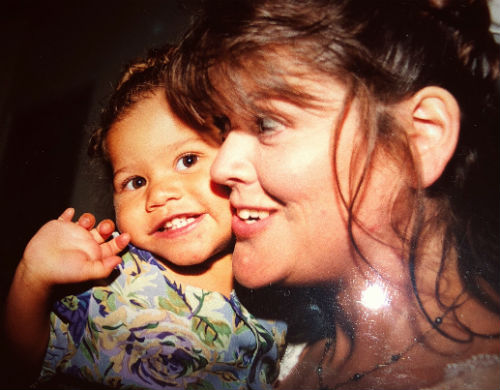 Image: Baby Zendaya with mother
Claire Marie Stoermer- Zendaya's mother Claire is of English, German, Irish & Scottish ancestry. Claire is a theatre director & teacher.
Claire has worked at the Shakespeare Theater, California as a manager, she has worked as a school teacher in the Oakland Unified School District & is a proud owner of Kizzmet Jewellery company. It was Claire's passion for her arts that inspired her daughter Zendaya to pursue her passions in acting.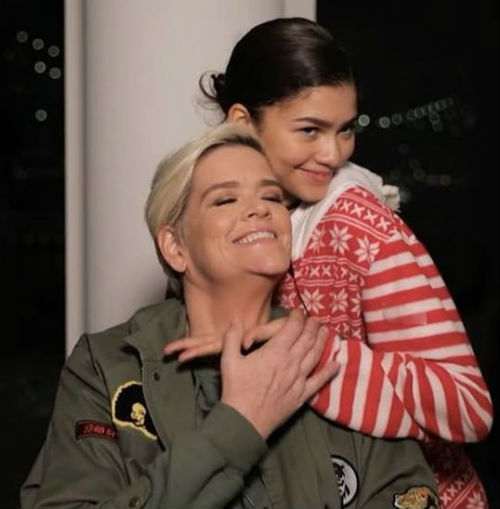 Image: Zendaya with mother Claire Stoermer
FATHER
Kazembe Ajamu Coleman- Kazembe was born Samuel David Coleman. Kazembe is of African-American descent with previous generations settled in Arkansas. Kazembe is a former sports teacher, now works as a manager & bodyguard. Claire & Kazembe were married from 2008 to 2016, they are believed to be separated.
Kazembe has 6 biological children of which Zendaya is the youngest.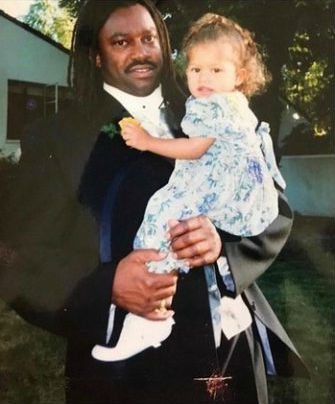 Image: Zendaya with father Kazembe Ajamu Coleman
Zendaya Siblings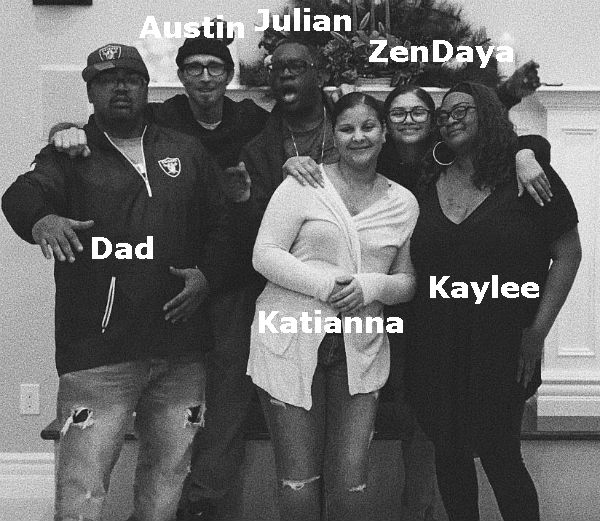 Image: Zendaya with her siblings
Half Brothers
Austin Coleman- Half brother of Zendaya
Julian Coleman- Julien "EZ" Coleman, Jilien is married to Sonja Coleman & has three children with her
Half Sisters
Kaylee Coleman- Kaylee is an inspiration to Zendaya, she has often referred to her as her role model & guide.
Katianna Coleman- Katianna goes by the nickname Kizzy, she lives in Los Angeles with her 2 daughters, she is the oldest of Coleman daughters
AnnaBella Coleman- Annabella is the youngest among Zendaya's odler siblings & closest to Zendaya by age.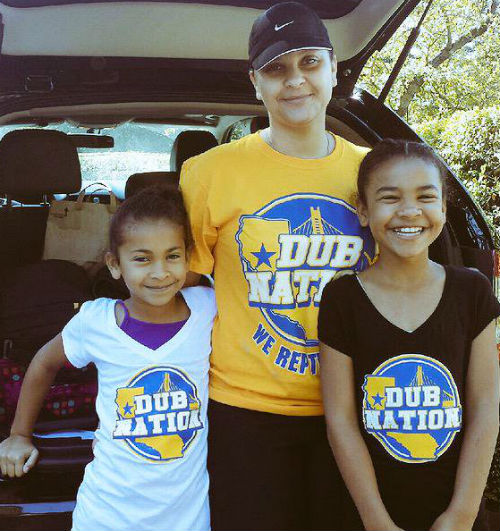 Image: Zendaya's Sister Katiana with kids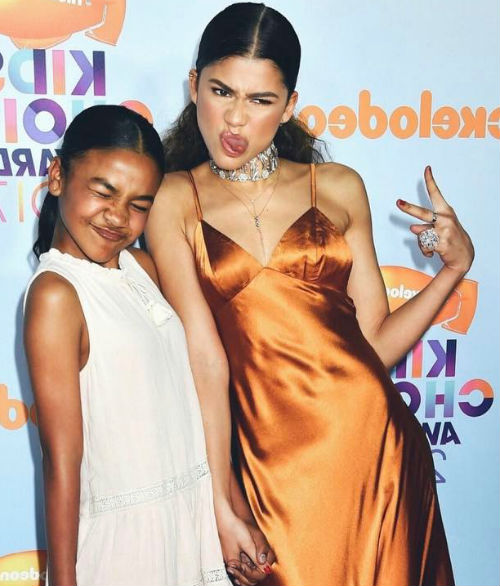 Image: Zendaya with her niece
Zendaya Grandparents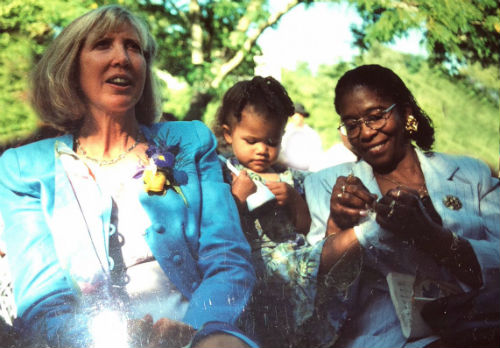 Image: Zendaya with grandmothers
Grandmother
Daphne Stoermer- Daphne is mother of Zendaya's mother Claire. She is close to Claire and Zendaya. Daphne was born Daphne Carol Whitelaw in 1939 in Vancoover, British Columbia, Canada to D.W Whietlaw, she married her husband Phillip Hilary STOERMER in 1962.
Grandfather
Phillip Hilary STOERMER- Phillip was born in 1940 in Los Angeles, California to Fritz Hilary STOERMER & Marian Elizabeth PEIR & died in 2006 in Danville, Contra Costa, California
Zendaya Boyfriends
There is no official confirmation on the boys she has dated, if we go by the rumours and gossips she seems to have dated- Singer & Actor Jaden Smith, actor Adam Irigoyen, Low Howard, Singer Trevor Jackson, Spencer Boldman, Odell Beckham Jr. among the known.
Trevor is particularly close to Zendaya & they have been friends since she was 12, they are believed to have had on and off relationship, they are good friends nevertheless.
Tom Holland and Zendaya are rumored to be dating since 2017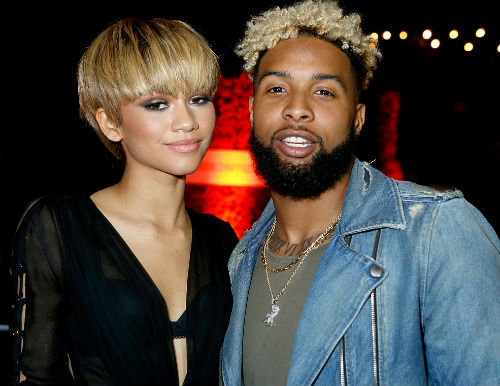 Image: Zendaya with Odell Beckham Jr.
Zendaya's Pets
Zendaya had a Giant Schnauzer named Midnight, now she has a pet dog (Schnauzer) named Noon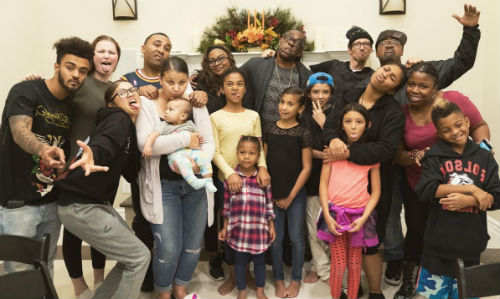 Image: Zendaya's Extended Family