Father
Jonathan Biel
Mother
Kimberly Conroe
Brother
Justin Biel
Husband
Justin Timberlake
Son
Silas Randall Timberlake
Grandfather

Garth Lon Conroe (Maternal)

Donald A. Biel (Paternal)

Grandmother

Norma J. Roberts (Maternal)

Claire Biel (Paternal)

Mother In-law
Lynn Bomar Harless
Father In-law
Charles Randall Timberlake
Brothers In-law

Jonathan Timberlake

Stephen Timberlake

Ex-Boyfriends

Adam LaVorgna

Chris Evans

Paternal great-grandfather
Edward Biel
Paternal great-grandmother
Carrie Rasmussen
Jessica Biel is an American actress, vocalist & model. She is a Golden Globe award, Primetime Emmy Award nominated actress. She is popular for her roles in- "The Texas Chainsaw Massacre", "The Illusionist", "Next", "Total Recall", "The Sinner ", "The A-Team" among others
Jessica Claire Timberlake Biel was born Jessica Claire Biel on 3rd March 1982 in Ely, Minnesota, United States to Kimberly Conroe (homemaker) & Jonathan Biel (business consultant)
Jessica is of Hungarian-Jewish descent with German, French English ancestry. She is graduate from Tufts University, she played soccer in college and was a level 6 gymnast
Jessica Biel Parents
MOTHER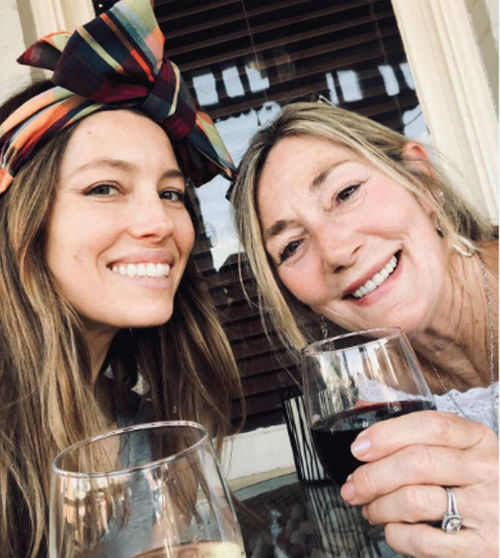 Image: Jessica Biel with Mom Kimberly Conroe
Kimberly Conroe- Jessica's mother Kimberly was a spiritual healer & a fulltime homemaker. She is one of the 6 children and has native american ancestry. Kimberly was born to Garth Lon Conroe & Norma J. Roberts
FATHER
Jonathan Biel- Jessica's father Jonathan was an employee at the General Electric, he was a business consultant. He also ran an "Outward Bound school". He was born the son of Donald A. Biel & Claire Biel
Jessica's parents grow their own vegetables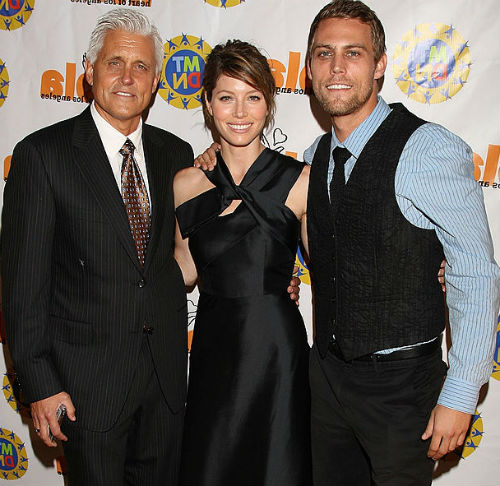 Image: Jessica Biel, Jonathan Biel, Justin Biel
Jessica Biel Siblings
Brother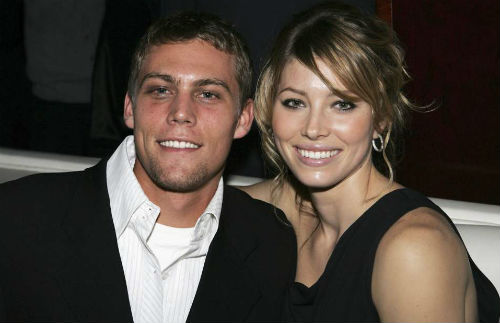 Imae: Jessica Biel with brother Justin Biel
Justin Biel- Justin Porter Biel, the younger brother of Jessica works in public relations & journalism. He has worked as a senior cipywriter at Direct Response Copywriting.
He was the founder & CRO of BARE, an eco-accessory line. He made ecology friendly bags. Jessica was a partner in his venture.
He has a best friend named Grason Ratowsky. Justin married Rose Muniz in April 2018
Jessica Biel Husband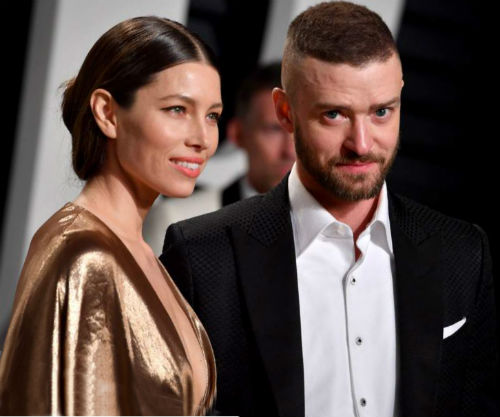 Image: Jessica Biel & Justin Timberlake
Justin Timberlake- Jessica started dating singer & actor Justin Timberlake in 2007, they became engaged in December 2011, they got married in October 2012 at the Borgo Egnazia resort, Fasano, Italy. The couple have a son born in 2015 named "Silas Randall Timberlake"
Justin Timberlake was born in 1981 in Memphis, Tennessee, United States to Lynn Bomar Harless-bank worker & Charles Randall Timberlake- church choir director.
Justin is known for his popular singles- "Cry Me a River" & "Rock Your Body", "SexyBack", "My Love", "What Goes Around... Comes Around".. He has appeared in movies such as- "The Social Network", "Bad Teacher", "Friends with Benefits", "In Time"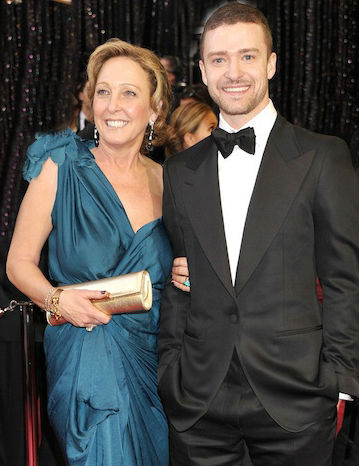 Image: Jessica Biel's mother in-law Lynn Bomar Harless & son Justin Timberlake
Jessica Biel Children
Son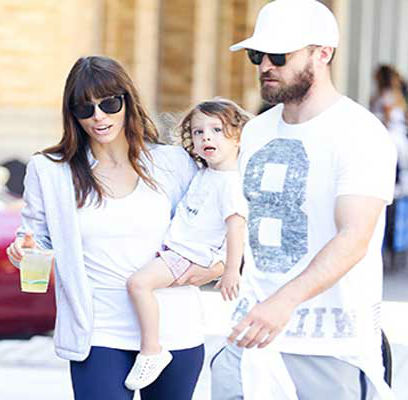 Image: Justin with son Silas, wife Jessica Biel
Silas Randall Timberlake- Justin & Jessica had a baby boy born on 11th April 2015, "Silas" was the middle name of his maternal grandfather Bill Bomar. "Randall"- the middle name of Justin's father Charles.
Jessica Biel Brothers In-law
Justin has 2 step brothers Jonathan Timberlake (born in 1993) & Stephen Timberlake (born in 1998) born to Lisa Perry, Justin's father Charles Timberlake's second wife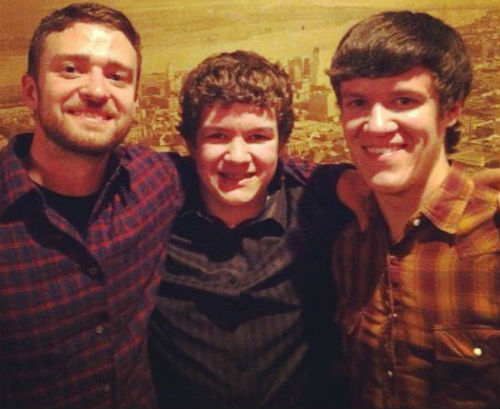 Image: Justin Timberlake & brothers- Stephen Timberlake, Jonathan Timberlake(right)
Jessica Biel Relatives
Grandfather
Garth Lon Conroe- Maternal Grandfather of Jessica, He was born in 1927 in La Junta, Otero to Clifford Albert Conroe & Mary Frances Eloise Newkirk. He died in 1997 in Salida, Stanislaus
Donald A. Biel - Paternal Grandfather of Jessica, He was born in 1924 Cook County, Illinois to Edward L. Biel & Carrie L. Rasmussen. He died in 1999 in Alachua County, Florida
Grandmother
Norma J. Roberts- Maternal Grandfather of Jessica, She was born the daughter of James Conaway Roberts, Flora Zobeda Brasier
Claire Biel - Paternal Grandfather of Jessica
Paternal great-grandfather
Edward Biel- Edward, Jessica's great-grandfather was the son of Moritz Biel & Otillie Morskovitz, 2 Jewish emigrants from present day Slovakia.
Paternal great-grandmother
Carrie Rasmussen- Carrie, the paternal great-grandmother was of Danish ancestry.
Jessica Biel Ex-Boyfriends
Adam LaVorgna- Jessica Biel & Adam LaVorgna first met on the sets of "I'll Be Home for Christmas ", they were co-stars of the show "7th Heaven". Adam & Jessica started dating since 1998, the relationship lasted for 3 years till 2001
Adam LaVorgna is an Amercian actor known for his roles in- "Brooklyn Bridge", " 7th Heaven ", "Blast", " Milk Money", "The Beautician and the Beast", " I'll Be Home for Christmas" among others.
Adam was born in 1981 to Sandra Schnepf (professor ) & Joseph LaVorgna (assistant principal)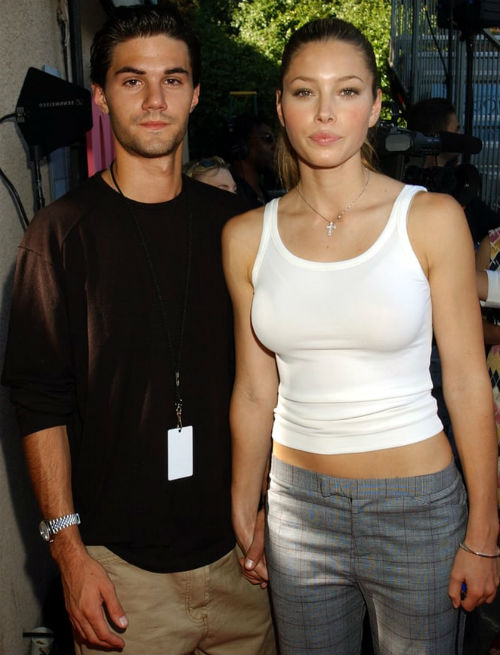 Image: Jessica Biel & Adam LaVorgna
Chris Evans- Jessica dated Captain America starrer Chris Evans and off for 5 years from 2001 to 2006. They were in a committed relationship for the last two years from 2004-2006.
Chris was born Christopher Robert Evans in 1981 in Boston, Massachusetts, United States to Lisa Capuano- an art director (a former dancer) & G. Robert Evans III- a dentist. Chris has two sisters in Carly Evans & Shanna Evans; a brother in Scott Evans.
Chris is believed to be dating his co-star from the movie "Gifted" Jenny Slate.
Chris is known for movies such as- "The Avengers", Captain America series, "Defending Jacob", "Gifted", "Knives Out". Chris & Jessica played each other's romantic interests in Cellular(2004) & London(2005).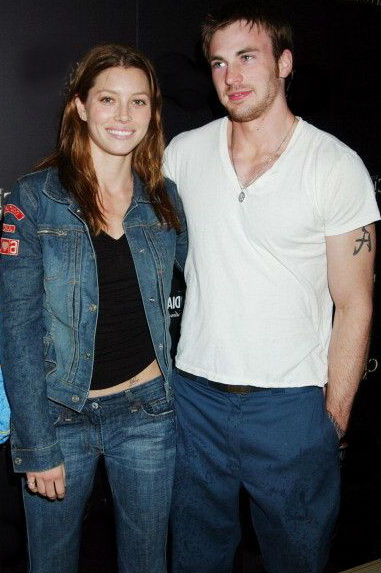 Image: Jessica Biel & Chris Evans